Friday night I was talking with some friends over a few beers and the talk came to United States soccer (yes we were a bit intoxicated). The argument eventually came to the point of how is the men's program doing, and what should they do next. That's when I turned to our resident soccer expert Leroy Nunery and posed a few questions to him. This is Leroy's first trip into the Walker-Sports playground so be gentle with him.
Is the USMNT better than 10 years ago?
World Cup 1998 (France) recap
- Horrid performance
- 3 straight losses to Germany, Iran, and the former Yugoslavia in the group stage
- Steve Sampson done managing the team, 0pts in group stage.
- Replacement: Bruce Arena - built dynasties at the University of Virginia, and with the emerging Major League Soccer side D.C. United.
World Cup 2002 (S.Korea, Japan) recap
- Amazing performance
- Upset win against a strong Portugal side, draw with South Korea, loss to Poland, 4 pts.
- Round of 16: Showdown against rival Mexico, hard-fought win
- Quarterfinals: loss to Germany (who eventually lost to Brazil in the Final)
World Cup 2006 (Germany) recap
- Terrible performance
- Loss to Czech Rep., lucky draw with Italy, unemotional loss to Ghana,
- Bruce Arena was done managing the team
- Replacement: Bob Bradley - former assistant to Arena at D.C. United, head coach Chicago Fire
Where do we go from here? We're probably due for an amazing performance in 2010..right?!?
Since 1996, Major League Soccer and the US Soccer Federation were keen to showcase the next wave of young homegrown talent.
DaMarcus Beasley, Landon Donovan, Joe-Max Moore, and Frankie Hejduk became consistent producers for the Nationa
l Team.
Thanks to MLS, veterans no longer had to become international journeymen, and young prospects that hadn't been successful overseas (Landon Donovan), or others needing more development had something to fall back on.
As of July 2009, the US has well over 80 players with some kind of international experience....The kind of experience is what matters. A number of truly hot prospects have been forced to smolder in their Reserve squads in Europe. Some questionable decisions frequently result in our best talent to cheer from the benches. Which is why the Confederation Cup performance may have a greater effect than people realize.
Was Confed Cup true breakthrough or fluke?
Admit it, you probably watched a couple of minutes of the National Team's performance this summer...You may have heard some people talking about it on your local sportsradio station, or at the pub.
In FIFA tournaments, all you need is a win streak at the right time and a bit of luck. The cards fell the way they did, and the United States men's team was able to string together the necessary wins against Egypt and Spain to reach the finals.
With quite a bit of the soccer world (and foreign coaches) watching, the new guys proved that the U.S. can surprise any squad in the world. Again though, we look back to the previous world cup trends and we have to wonder how things will play out. We hosted the 1994 World Cup with pride, but sucked in 1998. 2002 marked a new era...until everyone disappeared in 2006.
The Confed Cup taught us a lot more about Bob Bradley as a coach, and he's learned a significant amount about the talent at his disposal. Ultimately CONCACAF World Cup qualifying matches mean more than any secondary FIFA tournaments. Regional dominance will lead to World success. It's always going to be hard to play away matches in Central America and Mexico, but we have to know we will at least leave with 1 point.
Are we getting our money's worth or is this still an underachieving program?
The US National Team is definitely not underachieving.
- Some countries with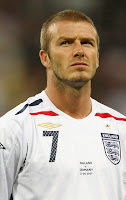 the best professional leagues haven't won World Cups in decades...We've come futher in that time than they have, some could argue.
- We will have multiple players with UEFA Europa and Champions League experience by World Cup 2010
- Each player testing the waters abroad paves the way for future talent..Some may not be successful statistically, but a majority leave in good graces with fans and management
- MLS must continue to progress - It may be slow, but if it remains steady, the world will have to take notice (Beckham excluded)